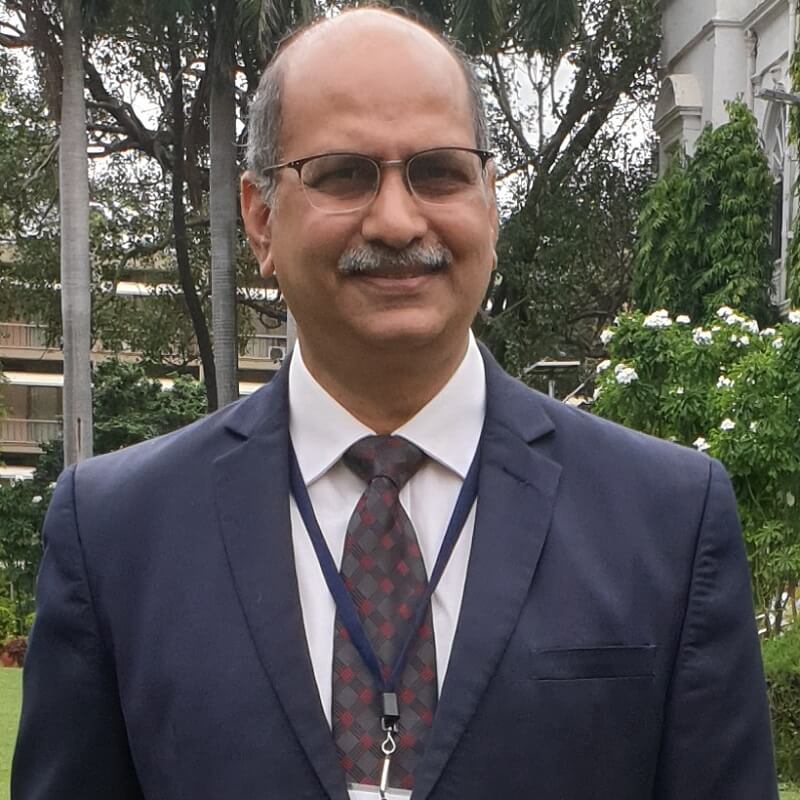 Dr. N. Srinivasa Rao
Homoeopathy & Anthroposophic Physician
Founder Member of IIOT, Anthroposophic Medical Society, India Chapter, Ex. Member Central Council for Research.
· A Post Graduate in Homoeopathy Philosophy and Organon, He has been in active clinical practice and research since 1982. His specialization is mainly in homeopathy and integrative medicine [Nutrition and Anthroposophy].  
· Dr N. Srinivasa Rao founded Delphis, Center for Complementary Medicine and Therapies, in 1993 which offers homoeopathy, counseling in Psychology, Nutrition and Physiotherapy and Anthroposophic medicine.
· An active participant in National Seminars and Conferences, he has several scientific papers to his credit on varied subjects such as 'Children`s Diseases, Body Language and its application in Homeopathy, Dreams and their Relevance, Chrono-Biology and Homeopathy.
· He has travelled widely into Europe, Australia, Malaysia, Singapore and presented papers in International Homeopathic congresses of LMHI  in  Germany (2005) Switzerland (2006) Belgium (2008), Latvia [2008] Poland (2009) USA (2010)., France (2014),Brazil (2015), Germany (2017).
· He is also a founder member of the Anthroposophic Medical Society, which organizes the International Postgraduate Training Program [IPMT] of Anthroposophy in India. He is a certified practioner and International trainer of Mistletoe therapy [for Cancer] certified by the Medical Section of Goetheanum, Switzerland.
· Served in various capacities such as National Vice-President and Secretary General in the Indian Institute of Homoeopathic Physicians [IIHP], a National organization for qualified homoeopathic physicians.
· He is now member of the National Advisory Committee of the IIHP.
· He is elected Member of the Central Council for Homoeopathy, Ministry of AYUSH, Govt of India.   
· He is Member, Special Committee for Research, Central Council for Research in Homoeopathy, Ministry of AYUSH, Govt of India.
Homoeopathy & Anthroposophic Physician
Anthroposophic Medical Society
Founder Member
Central Council for Research Homeopathy Hyderabad
Ex. Member
Sorry, no posts matched your criteria.